12 Best Online Photo Storage Sites for Travellers
When you are traveling, and that means for a vacation, or a business trip, or plain visiting your relatives in other parts of the globe, you naturally want to shoot some great travel photos. But when you want to make a gallery of your favorite photos and organize them into appropriate folders so that you can access them easily, you cannot just rely on your computer or mobile phone. You want something more than just storage space. That you get plenty online in photo storage sites. But when you get editing features and other options, it makes more sense in going for reliable online photo storage sites.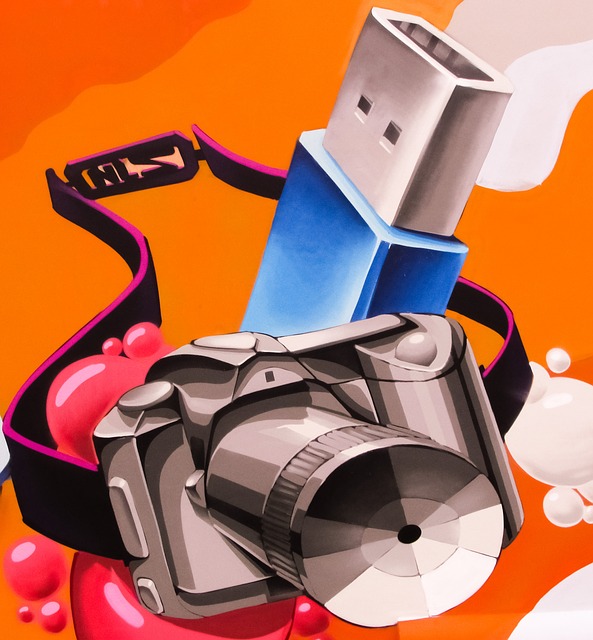 But let's first consider all the factors that you should consider before you choose the best online photo storage site:
Storage space: If you are uploading photos with large file sizes such as RAW images, then you will require more space, and it may take up much storage space online. You may, then, have to go for a paid membership if you are uploading heavy images.
File formats: Some online photo-sharing sites only accept JPG or PNG files and you cannot upload RAW or other image formats. But there are sites like Google Drive and OneDrive, which accept all types of image formats.
Automatic Sync: You may take snapping images and want to automatically upload them, rather than take time uploading one image at a time. Automatic syncing images are a thing to notice first in an online photo storage site.
Photo editing: Can you edit images on the go, then it is a good thing to look out in an online photo storage website. Basic image retouching and cropping are essential in every photo storage platform on the internet, and your site should offer this for free.
Meta info: Most online photo storage sites use metadata to preserve the camera and image info. Also, within that site, you should be able to search your desired image and locate it from among thousands of others. The image search and metadata info is a crucial thing to look out for in best online photo storage site.
Sharing options: Are you a social media person who likes to share your favorite photos on social media platforms? If yes, then look out where the site you choose has the option to share photos and videos to social media, or not.
Privacy: See whether your site allows you to set a password for your photo albums and galleries. Whether it has two-factor authentication, permission for who can access your photos and view them, and whether you can keep images private in a secure place.
What are the options you have?
Below are 12 of the most popular online photo storage websites:
Flickr
Travelers instantly would recognize Flickr the moment they want to store their photos and videos online. Flickr is one of the favorite online storage options for both travelers and photographers alike. In its Basic free plan, it allows uploading 1000 photos. If you want an ad-free experience then you can go for a Monthly Plan ($8/month) or Annual Plan ($6/month) where you get unlimited storage with auto uploading of your photos. Flickr allows geotagging of photos, which is a big plus for travelers looking to tag their photos location-wise. Flickr offers so many other easy-to-use features such as printing, gallery, album views, screen resolutions, photostream. It also has a privacy feature where you can set viewers who can view photos or restrict any views.
Photobucket
Photobucket is the best online photo storage site that travelers can use for uploading and storing their photos and videos safely online. The best thing about Photobucket is that even in its free-to-use plan, it offers a no-ad experience. In this free trial plan, they can use Photobucket features such as photo editor and unlimited photo uploads to upload their photos for 21 days, and then can decide on the plans that suit them the most. And you get a Beginner Plan with 25 GB of backup space at $6/month. You get the best encryption and social media sharing options along with tagging and organizing photos into albums for easy viewing. Photobucket also allows the printing of photos onto mugs, blankets and selling your photos.
Dropbox
Dropbox offers massive online storage of 2 GB. Travelers who don't want to lose those precious photos can rely on Dropbox as it is one of the best online storage for transferring photos from your phone to Dropbox. With the free Basic plan, you can use 3 devices and store and sync across devices. You can set your password to further protect your photos and prevent them from being stolen. The plans of Dropbox are also best as for just $10, you get 2TB of online space to store all your photos and videos. In addition, Dropbox offers automatic backup and sharing options so that you can share your photos with friends and family.
SmugMug
SmugMug is one of the best sites if you are a photographer and want all your photos in one place. The best thing about SmugMug is that you get your very own personalized website address when you take any of its plans. You get ready-made design templates with which you can add more style and make your photos even more presentable. In its 14 days free trial, SmugMug offers unlimited uploads, and that also at full resolution and with privacy features. You can set your password and also sell your photos, and SmugMug handles everything from billing and shipping of your photos. Travelers can upload RAW files so that it is always available for them to download when it needs to be edited later. Plans range from the Basic plan ($7/month) to Pro ($42/month) where users get website addresses, unlimited uploads, advanced privacy features, and tons of other features.
Microsoft OneDrive
Perhaps the one online storage site that travelers prefer the most is OneDrive. The best thing about OneDrive is that travelers with their MSN or Hotmail account get it free upon signing in with their id. 5 gigabytes is free and travelers can just log onto OneDrive with their Hotmail account and upload their photos online. OneDrive is a Microsoft product and it is the best online sharing and photo storage website where you can use it also with Apple devices and Xbox. It has tagging feature, and though it is not for photographers or a heavy photo storing site, it has its share of easy-to-use features. Travelers do not have to upload every photo, and there is a convenient auto-upload feature. OneDrive allows sharing to social platforms and users can buy premium plans where they get 1 TB for just $10/month or $7/month.
Amazon Photos
Among the many online photo storage websites out there, Amazon is a good option for travelers. What sets apart Amazon from other photo storage sites is that every Amazon Prime member gets 5 gigabytes of free storage with Amazon Photos automatically. And even if they discontinue their Amazon Prime membership, they have access to their photos online. Another great thing about Amazon Photos is that users can upload videos and full-resolution photos of their precious traveling moments. For more uploads though, Amazon Prime members can buy a storage plan for just $2/month and get 100 GB of online storage for videos. Advanced search filters let you search with a keyword, and photos are automatically saved. Travelers have the option of using Amazon Photos with a mobile app, web interface, or desktop app.
IDrive
With iDrive travelers get 5 GB of free online space for storing their photos and videos. iDrive offers plans ranging from $59 per year (5 TB) to $74 per year (250 GB). Although travelers can use iDrive to store their photos they also can use it with multiple devices, so that photos shot from different cameras and stored in different devices also get stored online on iDrive. Users get more options like remote use of computers, disk clones, and continuous data backup, the basic free plan of iDrive still is the best way to store photos online. But the best thing about using iDrive as the online photo storage option is that it preserves the original photo resolution and does not tweak it for various screens.
Shutterfly
Travelers can use Shutterfly as the preferred online photo storage option. With Shutterfly, they get so many options for managing their photos. They get unlimited storage space for storing their photos, which they can group into albums and arrange them to make their very own memories. Shutterfly offers a convenient tagging feature, which is so important for searching photos, and there is facial tagging also which is great at searching photos with your friends. You can upload photos from your desktop or mobile device onto Shutterfly, and order printed stationery and gift items with your photos prints on them. Shutterfly does not alter the original resolution of your photos.
Apple iCloud
For those travelers traveling with their iPhones, iPad, or other Apple devices, they can use the Apple iCloud to conveniently store all their photographs and videos onto a single online free storage platform. They get 5 gigabytes of free cloud storage and can buy additional 50 GB of storage for $1/month. From search and sharing options to geotagging features and automatic backup, Apple iCloud is the best photo storing site for your photos and even for your messages, notes, and contacts. Two-factor identification adds an added layer of protection to your online photos. But the best feature is that it allows you to save a copy of your image with a lower resolution, keeping the original safe and secure.
500px
For photographers, there is no better photo sharing and photo storing site like 500px. Travelers can use the immense versatility of 500px to upload their photos and showcase the best shots and share them on social media and with friends. A clean interface is pretty easy on the eyes, and the free version will allow only 7 photographs per week. But buying any of the plans (Awesome or Pro) and you get unlimited uploads and gallery slideshows. As a photographer, you get the full gamut of features to showcase your work, and as a traveler, you can share your photos, tag your friends, invite likes and license your photos. Plus you get the premium Adobe CC Photography subscription.
Google Drive
Google offers its very own Google Drive for storing photos online. You get Google Drive storage up to 15 GB and can back up your photos and videos through the Backup and Sync app. The best thing about Google Drive is that every traveler, who has a Gmail account can use it for free, and upload any image format like jpg, png, BMP, tiff, etc on their Google Drive storage space. You can upgrade your plan so that you get 100 GB more space for $2.79/month, and also opt for 2 TB for a price of $13.99/month. Google Drive is flexible in the sense that you can use it on your mobile, desktop, laptop to upload photos and videos.
ImageShack
Although you don't get a free plan or free trial with ImageShack, this is also the best option for travelers who want to do just more than upload their photos online. There are three plans, Basic ($3.99/month), Pro ($29.99/month), Premium ($99.99/month). Each plan gives you unlimited space and the ability to use the mobile app to upload photos. Plus, with each plan, you get privacy control, social media sharing options, direct links to photos, right-click protection, watermarking, image management functions like sorting, gallery, tags, titles, etc. Travelers can follow others and share their photos and accept notifications through email. There are loads of other features that make ImageShack one of the best online photo organizing, sharing, and storing sites.
Final Worlds
From the above choices, it is clear that no site is such that it offers the ideal solution for your photo storage needs. Some site offers features that other site does not. If you are an everyday casual user who just wants to store their photos online, then you should go for Google Drive or Flickr. But you want a professional photo storage solution, with added features, then you should go for Flickr, ImageShack, or 500px, which are richer in features and privacy. But always use a separate hard disk for your photos at home, so even if the online photo site crashes, you have the photos ready at hand.
The above list covers best online photo storages sites for free that offer you unlimited storage space. Check our other travel guides to get more useful info.