Best Places To Travel Alone in the World
Traveling alone can be one of the most satisfying ways of discovering the globe. If you want to spend it on a desert island or in a booming new capital. Solo travelers can go anywhere, but there are some of the best places to travel alone for men and women that are especially easy to visit, and even satisfying.
Traveling alone is like no other experience. This helps you to experience a destination on your own terms-without other people's pressures or timetables. Each year, more and more solo travelers go to hostels to benefit from the social areas and warm, and relaxing vibes. Most believe that traveling alone is the only way to do. In a mysterious destination with people you've never met, you can both reinvent yourself fully and not even fear to become your true self. Many solo travelers just want serenity, while others just want people to meet and meet new people. Here we have listed some of the great and safest places to travel alone in the world that you can add to your itinerary without any hesitation: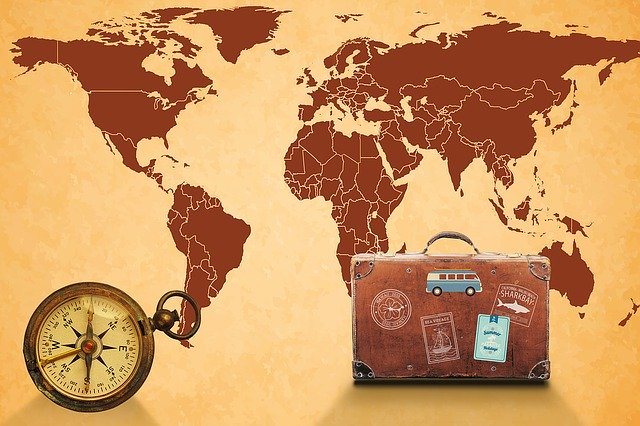 For first-time solo travelers, the US is a beautifully accessible location with excellent infrastructure and high levels of health. Due to its variety of places, the United States is one of the strongest solo travel destinations. In other words, the US has something for everyone, from California's sandy surf beaches to NYC 's iconic skyscrapers, unreal environments like the Grand Canyon to the South's music and food hotspots.
The Bivvi brings warm, family vibes in the Colorado mountains that can melt through the snow. Here travelers share drinks around the campfire and stay there for cozy movie nights after spending all their time hanging out on great community activities such as white water rafting and hiking! When it comes to great places to travel alone in the USA, the list is never-ending.
England, a perfect first step for someone who is a little anxious about solo travel. It's free, modern and simple to get around, plus it's so tiny you won't have to face any 24-hour train trips on your own. London is consistently one of our top reserved cities for single travelers who want the quintessential British experience-red busses, black cabs and a ride to Buckingham Palace to say hello to Queen Elizabeth. Not to mention local flavors such as a curry on Brick Lane, a pint in a traditional pub and some of Europe's best nightlife.
Travel beyond the capital to explore artistic hubs such as Liverpool and Bristol, historic gems such as Cambridge or Bath and Cornwall's shockingly stunning beaches even better with Cornwall cottages. No wonder, England is rated as one of the safest and best places to travel alone in the UK.
Every region in Spain has its own distinct, unique history, which means you can spend months embarking on an epic Spanish adventure and never get bored. While each town has its own unique feel, there are a few things that bind all of them.
Spain is one of the best places to travel alone in Europe and it has a bit of almost everything for all to enjoy: galleries and museums and exquisite architecture, tasty food, gorgeous beaches, an entertaining nightlife scene and jaw-dropping adventures.
Spend time in Parc Güell in Barcelona, a national garden which qualifies as a UNESCO World Heritage Site and features modern architecture, monuments and murals designed by the Catalan architect Antoni Gaudí. Start your Gaudí tour at La Sagrada Família before heading to the Picasso Museum and when you get hungry, head for La Boqueria, the city's oldest market. You can also find some of the best beaches in Spain, like Ocata Beach near Barcelona and Socorro Beach in Tenerife. And join an organized hike through Caminito del Rey in Málaga for the brave and truly adventurous, or travel along the famous Camino de Santiago.
Germany has several major cities that can be reached by anyone traveling by themselves. Hop on a bike in Berlin, and you'll find plenty of museums and historical places, as well as cafes, nightclubs and beautiful parks and forests. During Oktoberfest, you might still visit Munich, but if you'd rather skip the crowds, you can still enjoy the beer gardens of the city any other time of year. And if you're heading to Frankfurt, you'll discover an incredible collection of art galleries, cafes and restaurants and boutique shops, delicious restaurants, and an increasingly popular botanical garden in the city.
Start organizing side trips for solo travelers looking to get out of the city to see some of Germany 's favorite castles (there are over 20,000). From the Gothic style of Liechtenstein Castle to the famous Neuschwanstein Castle, you'll feel like you've stepped right into a fairy tale when you visit either of these magical sights. It is one of the safest places to travel alone for women in the world.
The Netherlands is a perfect place to get your newly independent feet wet for the first time Solo traveler. Amsterdam is far from daunting, with its laid-back atmosphere and friendliness. Do as the locals do and explore the Netherlands city by bike: from Vondelpark, a renowned urban park, to world-famous museums, to the scenic canals and bridges of the city, cycling through the streets will allow you to enjoy the sightseeing.
Travel to Holland between mid-April and the first week of May, and a magnificent collection of the country's most beloved flowers will welcome you: tulips. The Keukenhof, also known as the Garden of Europe, is located just outside Amsterdam and contains over 7 million bulbs and 800 tulip varieties to be taken in. Or, go to Noordoostpolder to see the biggest tulip field in the Netherlands during its annual Tulip Fest. If you are searching for the best places to travel alone female then the Netherlands is an ideal choice.
As New Zealand is one of the safest countries and a popular tourist destination for travelers. It is one of the best places to travel alone male and meet fellow travelers on your own.
As this country is a paradise for adventure travel seekers: you can take a trip through Milford Sound, rainforests, and waterfalls; hike your way across Franz Josef Glacier; trek across the Tongariro Alpine Crossing; discover the Waitomo Glowworm Caves, or go see whales in Plenty Bay.
Begin from Copenhagen and head to see the famous wooden ships and lively townhouses lining the canal in Nyhavn. Stroll via Tivoli Gardens afterward. The famous attraction is best known for its amusement park but also features flower gardens, bubble fountains and an aquarium.
Travel to Castle Kronborg, the UNESCO World Heritage site that inspired Castle Elsinore in Hamlet. When you're there, you can take a train to nearby Hillerød, where you'll enter Castle Frederiksborg, home to the Danish National History Museum.
There is a reason why Iceland is considered one of the best tourist destinations. This nation is a paradise for solo travelers who enjoy the outdoors, with canyons and caves to explore, hiking volcanoes and glaciers, and soaking in geothermal spas and as it's the safest country in the world, you can do it all without worries.
If you're going to Reykjavík, take a day trip to the always-popular Blue Lagoon, or go see whales at Faxaflói Bay. For those who want to get out of town, nearby Thingvellir park offers camping, hiking trails, horse riding and one of the country's best diving spots.
Switzerland, every traveler's dream destination, filled with majestic snow-capped hills to beautiful lakes, peaceful meadows and picturesque villages – all here is poured to make it 'Traveling once in a lifetime' for the traveler's bucket list. Switzerland is a convenient place to sail as a solo traveler. The large number of things you need to see and do will ensure you never get bored.
If you're hiking, snowboarding, skiing or just relaxing with a good cool beer, there's something for everyone in Switzerland. There are plenty of stunning lakes or ancient castles to visit and stunning spring and fall wines to taste. There can be no better way of seeing Switzerland than by train, really. When you buy a Swiss Travel Pass, you can travel as many times as you like, past stunning waterfalls, forests and lakes. Step off the train to walk through the Alps, visit medieval castles and drink Swiss wine — and hop back to discover more of the mountainous scenery at no extra cost.
A trip to Venice's futuristic island is all worth it. From Tuscany's rolling hills to the breathtaking coastline, the dream trip to Italy is an adventure for your own, or solo on a small group tour. Italy must be the dream destination for all with great cuisine, Roman history and all the ice-cream that you can eat. And this city has a cozy feel too. Identified as the shape of a "boot," Italy is one of Europe's most visited countries. A country of the world fashion, of Roman heritage and architecture, it is bordering France, Switzerland, Austria and Slovenia and should certainly be on your European itinerary.
Enjoy the free walking tours as you pass across the cities of Italy. They 're going to keep you off the crowded streets and help you find your way through the big cities. Expect to meet other soloists here too, since the country is a common option. Italy is a wonderful place to explore individually but you would choose a group tour to Rome.
What's next waiting for you?
Traveling alone is interesting and very inspiring. The list of countries mentioned above are some of the safest places for women and men to travel alone in the world. Although solo travel is not dangerous, traveling with other people is certainly less safe than traveling with someone, making the safety problem a "con" of traveling alone. If you are on your own, you are less vulnerable because you just care for yourself. And while this shouldn't make you stop traveling alone, you should take additional measures to stay safe. Stuff, like being careful when out alone after dark, watching for dangerous areas before you arrive and not getting too drunk and intoxicated are all stuff that will improve your safety.
About Author: PRIYANKA TIWARI