Best Places to Visit in Malaysia
Malaysia is considered as a melting pot for diverse kinds of cultures and you can explore a variety of destinations during your tour. Whether it is a wonderful underwater life or watching breathtaking scenes from the cable car, you will surely get a memorable traveling experience here. If you are planning to visit Malaysia in the coming time then a true Asian experience is waiting for you. Here is our Malaysia travel advice that features some of the best places to visit in Malaysia in your upcoming vacation: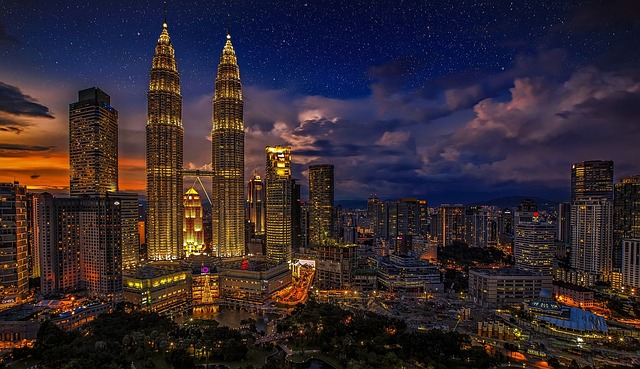 Top Tourist Attractions of Malaysia
Aquaria KLCC
Bako National Park
Kinabatangan River
Mount Kinabalu
Genting Highlands
Turtle Sanctuary Beach
Langkawi Cable Car
Perhentian Island
Melaka
Perak
Sunway Lagoon Theme park
Islamic Arts Museum
Why you must-visit these travel destinations?
It is recognized as one of the largest aquariums in the world featuring more than 5000 marine creatures. Further, it is mainly famous in Malaysia for its complexity and depth. Moreover, you can spot sea snakes, blue rays, coral fishes, tiger sharks, giant groupers, arapaimas and garfishes here. It charges an entry fee of around 60 MYR to visit this wonderful place. Most of the Malaysia travel packages have this destination at the priority list and they prefer to start their tour from here.
It is spread over an area of more than 2000 hectares and considered as the oldest park in the territory. When you take a stroll through this unique park, you will get an experience of doing jungle trek in its fantastic ecosystem. Moreover, you can spot some unique fauna here including wild boar, leaf monkeys, flying squirrels, lizards and several rare species of birds. If you are searching for highly tranquil Malaysia visit places then you must visit Bako National Park.
Recognized as a 'Corridor of Life', it is rated as a most tranquil destination in Malaysia. This well-conserved river is considered as a residence of several unique species. You can cruise through the river while watching marine life under extremely transparent waters of the Kinabatangan River. Most of the travel guides especially recommend adding this destination in their final list of Malaysia tourist places.
If you want to visit one of the tallest mountains in entire South East Asia then a visit to this destination is a must. This ecologically rich place has plenty of things to brag about. Moreover, it has become the most preferred choice of adventure lovers who enjoy trekking here. It boasts about several species of birds, mammals, orchards, ferns and much more. No wonder, Mount Kinabalu is listed amongst the most sought after visit places in Malaysia.
It is one of the highly recommended destinations by all Malaysia travel guides and you will discover reasons behind it only when you visit this buzzing destination. It is a versatile location that features luxurious amenities such as Ropeway, casinos, restaurants and much more. It is a perfect hill destination where you can see clouds getting extremely close to you and you can't stop yourself from having some fun-oriented photography sessions.
If you want to spend some private time with your partner in a peaceful environment then visit Turtle Sanctuary Beach. Here you can enjoy everything from crystal clear blue water, marine life, corals and enough sunlight for basking. Moreover, you will find dense forest around this beach which is considered as a sight for sea turtles hatching. If you are a real beach lover then you should add this beach in your upcoming Malaysia trip to make your vacation truly epic.
You can simply consider taking a ride on Mount Chinchang to enjoy the mesmerizing views while sitting on the cable car. You can feel the serene breeze when your cable car ascends Langkawi. Once you visit Oriental Village, you will get an opportunity to shop for special local cuisine in the vicinity. No matter what Malaysia travel guides you are referring to, you will find this destination in the list without fail.
It is one of the must-visit destinations in Malaysia and no wonder you will find it listed in all Malaysia travel guide. If you are opting for any Malaysia travel packages then make sure you ask all traveling rules that you need to follow in the journey. If you love watching coral reefs then you will enjoy the best time at crystal clear waters of Perhentian Island. The activities such as fishing are strictly banned here which means you will get lots of exposure to stroll around the island.
It is recognized as a UNESCO heritage site and this is the reason why it is a vital part of Malaysia tourism. You will find the influx of foreign as well as local tourists all around the year. If you are staying at the incredible city, Kuala Lumpur then it will take you around two hours to reach at this destination. This amazing masterpiece features artistic structure thereby making it an ideal traveling destination for history lovers.
You may have tried extreme water sports adventure at different corners of the world but Perak offers you an extraordinary experience. Without any doubt, this destination will be added in your Malaysia travel packages to add an element of spice to your journey. The water rafting experience is something that will taste your physical as well as mental stamina. Here you will have perfect settings to enjoy adventurous activities with all safety equipment in hand.
Sunway Lagoon Theme park:
If you are searching for a family vacation destination in Malaysia then there is nothing better than this theme park. It will offer you thrilling rides along with exciting sessions which are suitable for people of all ages. Once you come to this place, you will definitely forget your age and you will start enjoying water activities with your kids. It is one of the undisputed tourist attractions in Malaysia which is always added in highly recommended in Malaysia places to visit.
In an Islamic country like Malaysia, you will get several opportunities to dig into its history and unique culture. Islamic Arts Museum is one such destination added in every Malaysia travel package where you will get a chance to discover more than 7000 artifacts that belongs to several old centuries. The museum is located at the center of the city and you can spot several other sightseeing locations such as Perdana Botanical garden in the vicinity.
What's next waiting for you?
Malaysia is a place that is packed with a plethora of tourist destinations that attracts people of all ages and interests. If you want to explore lots of tourist attractions in Malaysia in a short time then you need to plan your itinerary very well. Doing some prior research on the above-mentioned places to visit in Malaysia will definitely help. If you are planning to visit Singapore and Thailand as well then you must check out the list of best places to visit at these destinations as well. If you liked our Malaysia travel advice then check out our other travel guides to get information on other countries in South East Asia.