A Memorable Cebu Tour With a Family
Cebu has been pride itself as one of the top family travel destinations in the Philippines. It's not known for its tourist spots to watch out for, but also on its best of quality leisure facilities. With this, anyone can enjoy this famous city with their children, thanks also to its kid-friendly attractions that will surely take their breaths away. Whether those are Cebu beaches or any other famous Cebu tourist spots, the city has a lot to explore in your upcoming Cebu tour.
Are you planning to do the Cebu city tour with your family? Read on to find out how can you explore this awesome city with the following sites to watch out for. From stunning places to visit in Cebu and what to do in Cebu, the following travel guide will give an answer to your all questions: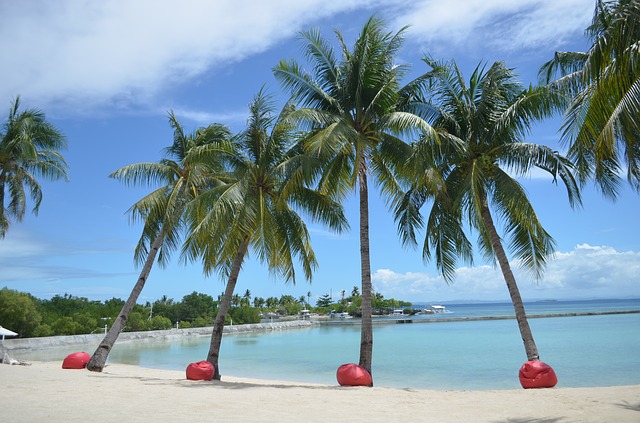 Whether you are a nature-lover or you simply love flowers (or maybe not), you can surely love the calming and magnificent view that will relax your senses and appreciate nature in Sirao Flower Farm.
Known as the "Little Amsterdam" because of being evocative of Amsterdam's colorful ambiance and nature, the farm is an 8000 square meter of uphill land that is very famous for its different kinds and species of flowers, plus you can pose your prettiest pose or have unforgettable groufies with your family.
If Amsterdam is popular for its tulips, the Sirao Flower Farm has its celiosa flower, also known as wool flowers or cockscombs. It also has various colorful flowers like hyacinths and sunflowers. With other facilities like selfie corners and some replicas of Dutcjh-structured windmills, even your kids can surely appreciate the place as their eyes will never get tired of the colorful sights around them.
If you are looking for a historical place to explore during the Cebu family tour that your kids can also want to discover, head on to the Temple of Leah. This is one of the most famous tourist spots in Cebu for various reasons-its Greek and Roman architectural structure that speaks about the living of the people in the past, and most of all, the romantic story behind it. According to the locals, this was built to show The unconditional love of Teodorico Soriano Adarna to his wife Leah Villa Albino-Adarna. This can be considered like that from India's Taj Mahal thereby making it one of the vital vacation destinations during your Cebu tour.
This temple consists of 24 chambers which include a museum, art gallery and library. Moreover, you can also find some of Leah's personal belongings. The structure includes gigantic lion statues and a grand staircase with brass angels.
Cebu City will never get tired of making you feel closer to nature, and Kawasan Falls is one of them.
This is one of the most famous Cebu tourist spots which is composed of three levels of about 1.5 kilometers. As you trek to the waterfall site, various selling shops can be encountered selling food, dry bags and rented life jackets that you must have especially the kids for safety purposes.
One thing that you and your family will love in here is its turquoise waters. With water activities like rafting, Kawasan Falls is a great place for family and big groups.
The 10000 Roses café is one of the popular tourist spots in Cebu that's being more and more popular in recent years. Known for its "instagrammable" picturesque, it features two patches of artificial LED roses that light up from dusk till night.
With this awesome sight, you may think that visiting this area must be done at nighttime, but it isn't, especially if you are aiming for incredible photos for your social media or as memorabilia. You can visit this any time of the day, but night time is not a good idea for picture taking because there is no other source of light around which can affect the quality of the photos. However if you're aiming both for a great photo and witness the lighted roses around you, consider visiting it at dusk.
Aside from the lighted roses, 10000 Roses café is located beyond the ocean, so expect a cool breeze and additional scenery that will surely satisfy your cravings for the Vitamin Sea.
Some Takeaways to Bring with
Over the years, Cebu remains its spot as one of the best destinations in the Philippines. In almost every aspect, leisure and fun, entertainment, shopping, nightlife, adventure, relaxation and even more formal stuff like business, trading and residency, you can really have it all in the city. Another amazing thing is that it is still one of the cheapest local destinations, so this will also work for those who are budget conscious yet wanting the best travel experience.
From being a simple and quiet city that's waiting to be discovered, Cebu city now prides itself into being a local paradise that has been enjoyed and continually enjoying by lots of travelers from here and even abroad. From unleashing its beauty, developments came later, and until now, its prosperity seems to be never stopped!
Besides these awesome wonders, kids can also take a glimpse of the country's possessions while enjoying its child-friendly facilities. Even toddlers can be given lots of opportunities to learn and explore their environment. Plus, their Cebu experience will surely be one of their most unforgettable childhood memory with their families!
However, it is important to create a safe ambiance to them as they enjoy the spots and wonders of this city. Along with telling them to follow rules, explaining to them the consequences of their actions can be helped. Despite these expected limitations, you as an adult must still create an environment that they can be independent and help them establish their sense of identity. What's important is that they will not just enjoy visiting different places, but they can create new and wonderful experiences with you and the family!
With these mentioned sites and more, the country's "Queen of the South" is indeed becoming a popular and exciting place not only as a solo traveler but for the whole family looking for a great escape to the daily routines they have. It is also the best and wholesome family affair anyone, especially your kids will always remember during your upcoming Cebu tour. The Cebu city tourist spots surely have lots in store for you and your kids.
What's next waiting for you?
During your Cebu tour, make sure you cover all the things do to in Cebu and places to visit in Cebu city as discussed above. It is truly a family that travels together, definitely stays together! If you are planning to visit some other cities in the Philippines then simply go through our other travel guides to get all the information.